Our Story
Introduction
Junkyard Brewing Company is a "nanobrewery" and taproom in Moorhead, Minnesota.
We incorporated in 2012 and got our beer manufacturer's license from MN in the spring of 2013. Our taproom is currently open every night of the week, and we offer regular 750mL "crowler" can releases as well as distribution of our cans to the Twin Cities area.
People have come to know us for our focus on brewing experimental styles, and for constantly rotating our beer offerings at the taproom and for off sale.
The Beginning
Junkyard Brewing Company was conceived while I brewed my own beer in college. I still remember the first batch; it was a five-gallon recipe with eight pounds of dark malt extract powder and eight ounces of chinook hops for the boil with a packet of dry yeast to ferment it. I "bottled" this first batch in pint-sized canning jars and judged when the natural carbonation had taken place by the "plink, plink" noises of the lids buckling upward under pressure. Friends suggested names for my first brew, and a couple stand out in my mind: "Junk's Trunk" and "Junkyard" beer. It was nicknames like these that helped guide me toward choosing the name "Junkyard" for the brewing company when the time came to attach a name to my idea.
Junkyard is the perfect name for this company because it expresses, in a word, who we are; we're unique, we're local, and we've got character.
Junkyards are places to find cool stuff. Stuff with character. In a market that continues to offer more and more choices, our beers will always be unique and full of character.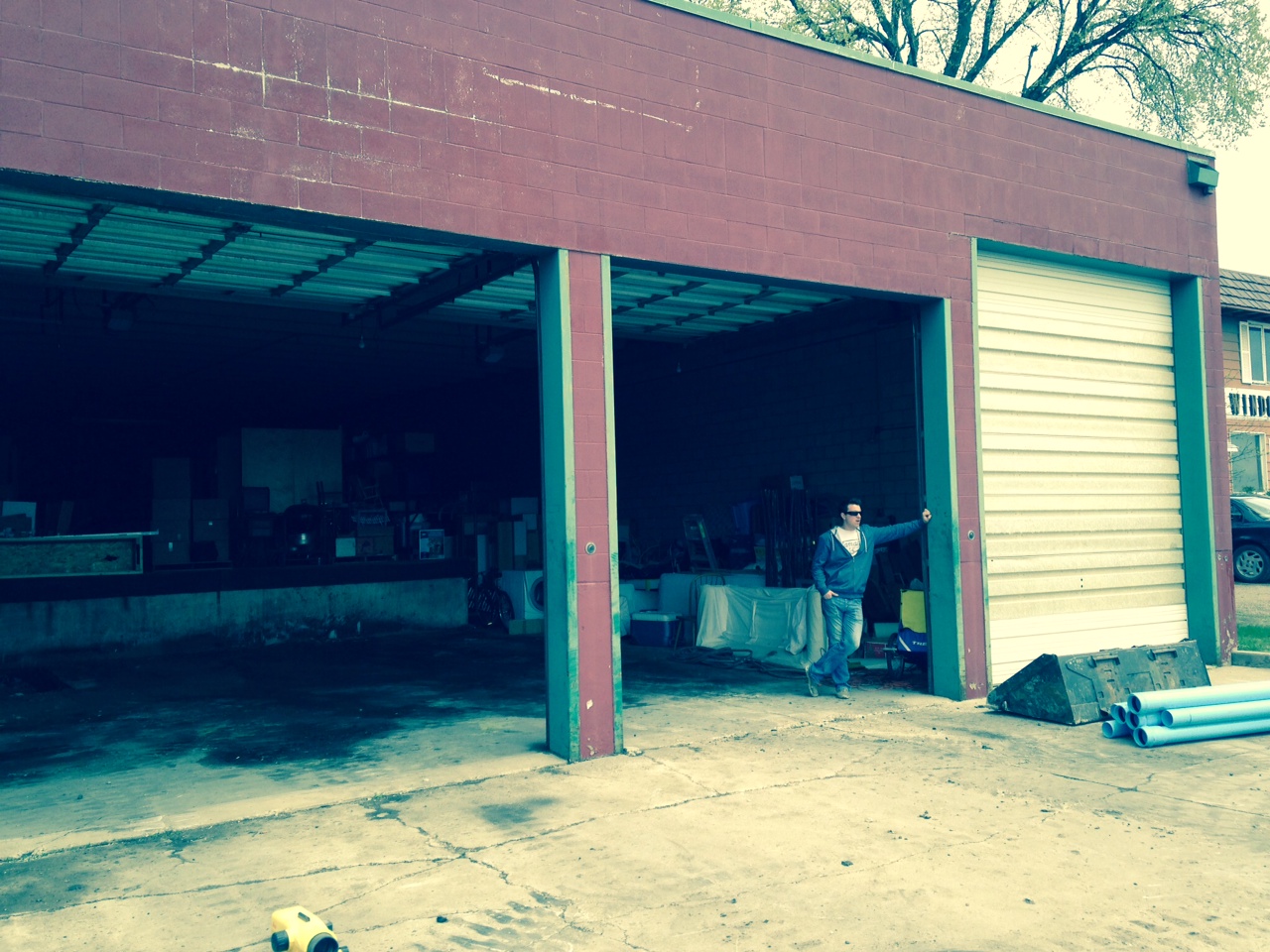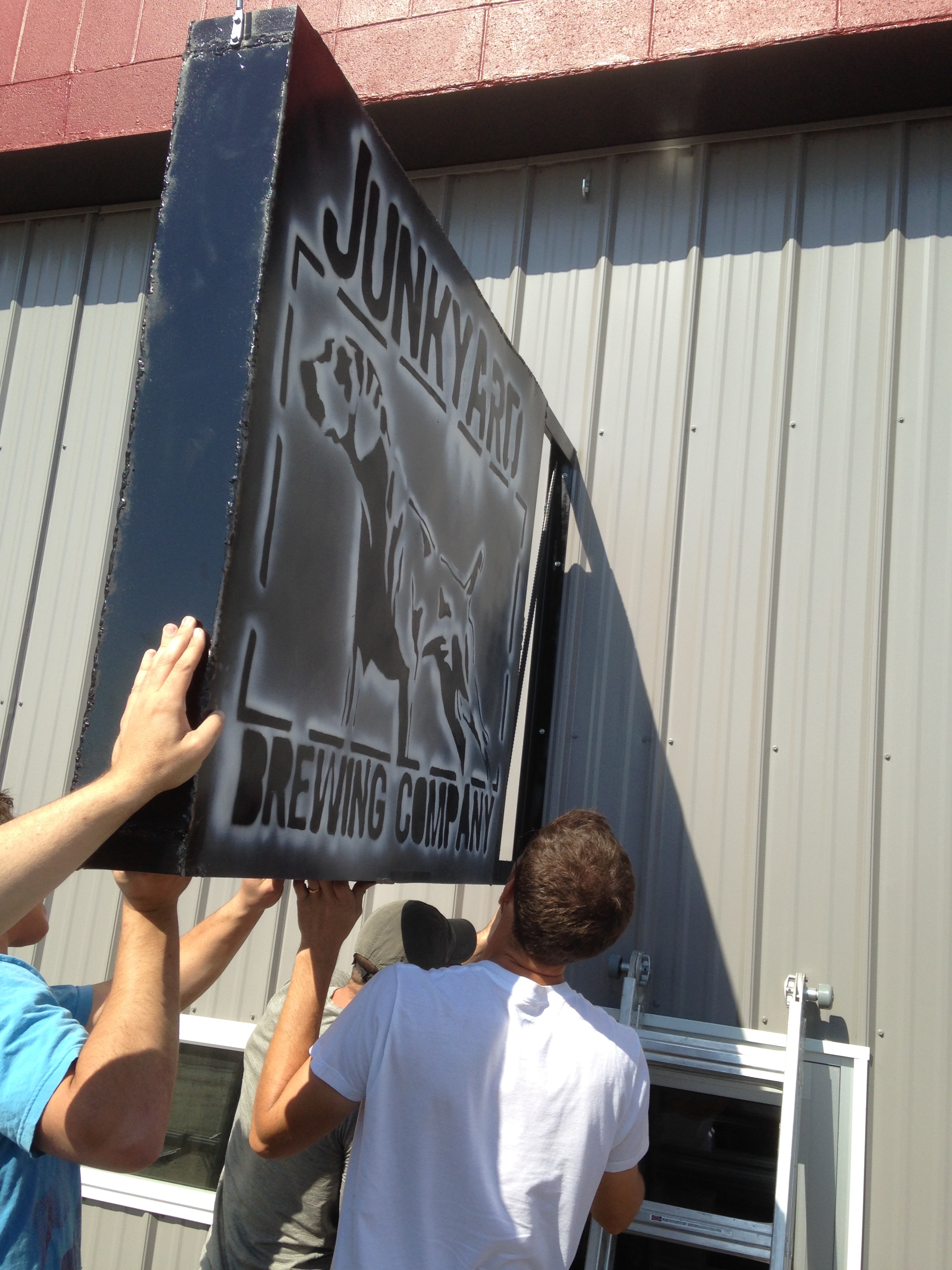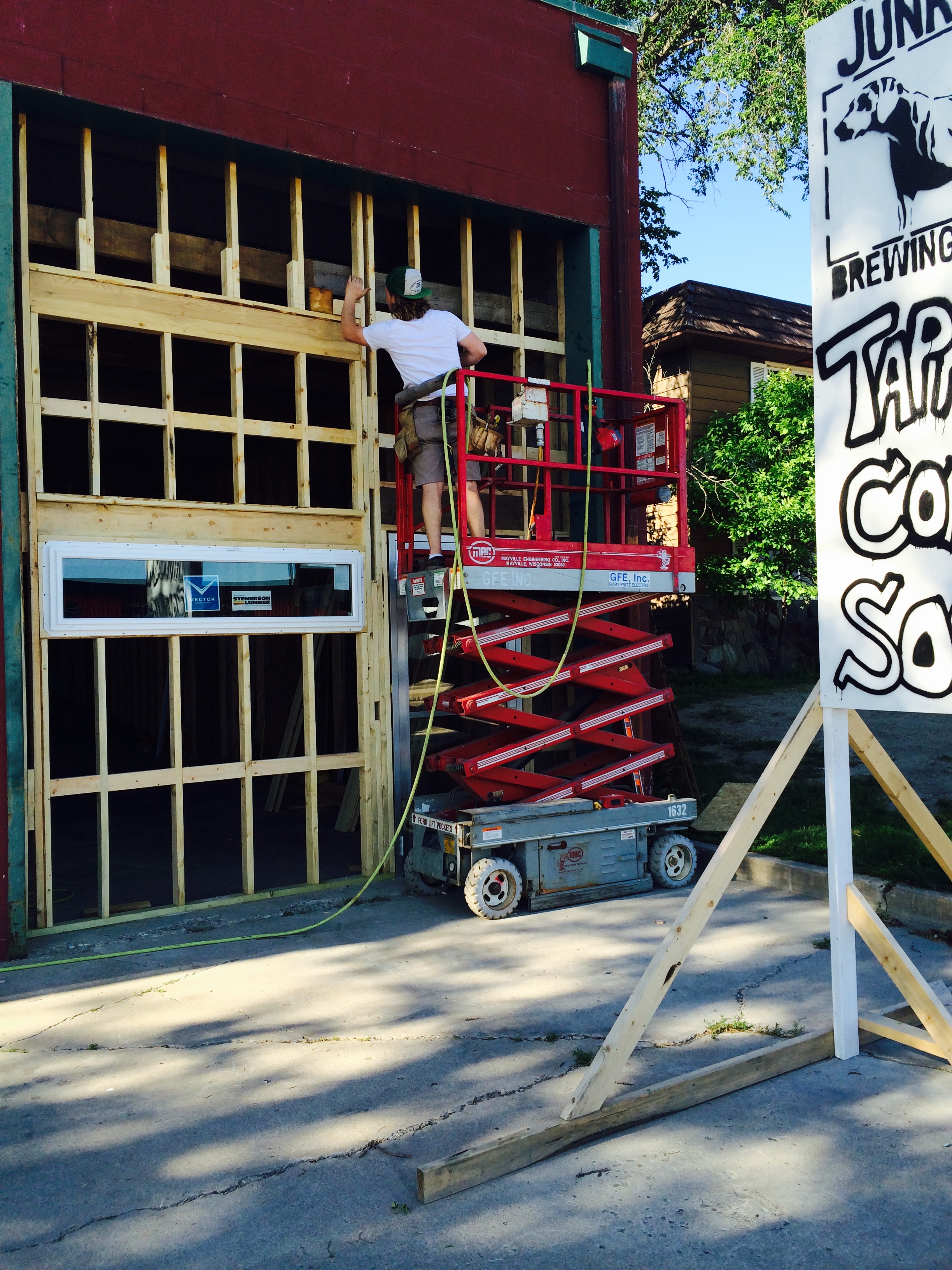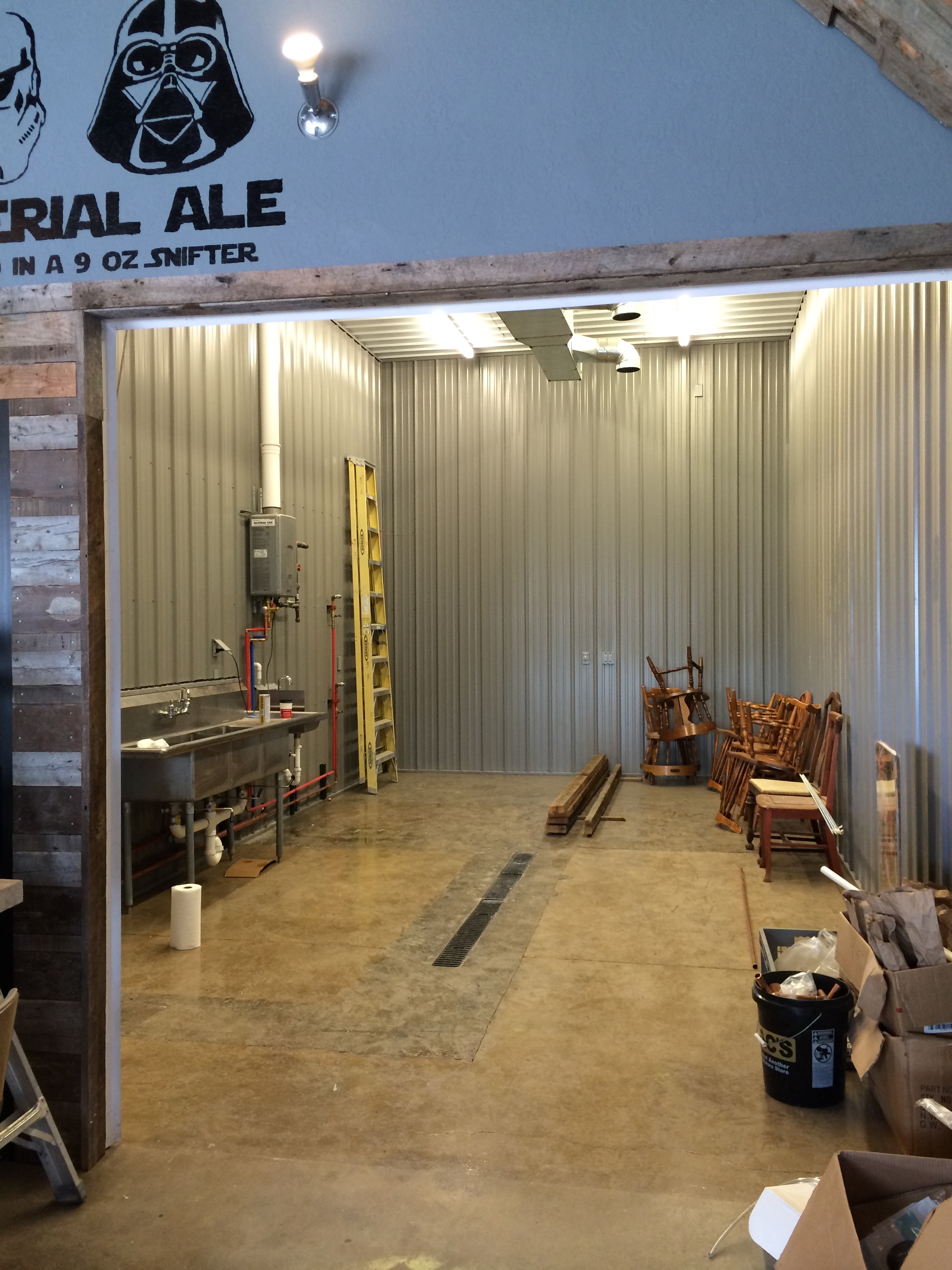 Junkyards are local places. In a word, unique. They are the complete opposite of chain companies. Likewise, you won't find a brewery quite like us anywhere else. We're individual and local.
A sort of Junkyard mentality also guided the creation and building of our company; my brother Dan and I didn't have much money to spend getting the brewery started, so we made up the difference through hard work and creativity. With that attitude, Junkyard Brewing Co. was founded in 2012 by a couple of young guys recently out of college, with very little money in their pockets, and no outside investment.
When I first started planning the brewery, my goal was a moderately sized microbrewery with varying degrees of interest from potential investors. I visited other Minnesota microbreweries and made detailed business plans and financial models, but things never took physical shape until Dan got involved and we decided to try making a go of it on our own with a nanobrewery setup.
We designed and built a 50 gallon, stainless steel, all-grain brewing system with a custom jacketed brew kettle heated by a couple of 200,000 BTU propane burners. But we needed a place to put it. I started talking to Ron at the Country Cannery homebrew store in Moorhead about founding a nanobrewery. (I showed him pictures of the 50 gallon system Dan and I had built). We walked out into the adjacent shop area, and after some pacing-off, pointing, and hypothetical layout ideas, the original location was starting to become a reality.
After that came a lot of paperwork, research, and building, all of which was tedious and interesting only to somebody planning a nanobrewery. To sum it up, a lot of scrounging, deal-making, and hard work went into the creation of Junkyard Brewing Company.
The dream finally became a cold, foamy reality as the last of the licensing and permitting was wrapped up in the spring and summer of 2013. And our first kegs went on tap in local establishments in August of 2013.
After approximately one year of operations at the original brewery, we finally secured a lease at a bigger warehouse space in the summer of 2014. Throughout the summer, Dan and I alternately brewed at the original brewery and constructed the new taproom and brewery. Our current taproom space opened in September of 2014, but even after upgrading to a new 3 barrel brewing system, we still struggled to brew enough beer to keep up with our taproom. In 2017, we brought a 10 barrel brewing system and additional fermenters online to expand our brewing capacity. Still, folks continue to try to drink us dry!
What's happening now?
End of the year 2018 we were thrilled to open the doors to our new 1,500-square-foot Taproom Expansion! Now we have two full bars, dozens of new tables, spacious bathrooms and ample room for indoor fun this Fall and Winter!
Going forward, we'll continue to focus on brewing experimental styles, constantly rotating our beer offerings, and we'll stay true to our Do-It-Yourself style of brewing and business. We've had a lot of support along the way and are excited to continue offering a place for community to come together to enjoy handcrafted brews and a cozy space welcome to all.
-Aaron (Co-Founder)